Soledad Mission's Master Plan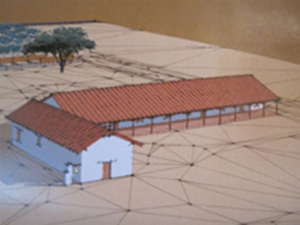 We are in the process of creating a master plan to rebuild the mission based on archaeology and historical research. The first picture shows how it looks now and the other represents a draft of what it will be. Gil Sanchez is the architect.
Watch for our new book called It's Happening in Soledad by Mary Beth Orser, Amanda Whitman and Jessica Kusz.  It's a history of our mission from prehistoric times to 2014.