COVID-19 UPDATE
The Soledad Mission is temporarily closed.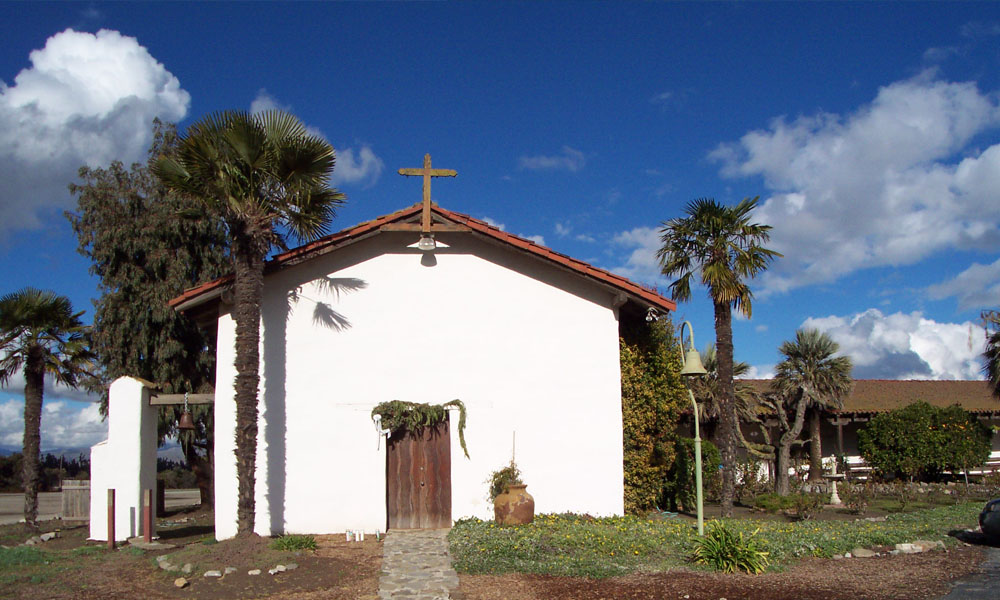 Welcome
La Misión de María Santísima, Nuestra Señora de la Soledad is located in the Salinas Valley near Soledad, California. Founded in 1791 by Father Fermin Lasuen, Mission Soledad is the thirteenth mission to be founded in California. It is nestled in the heart of the wine country known as the Santa Lucia Highlands and there are three wineries within two miles of the mission. Los Padres National Forest is to the south of the mission and the Pinnacles National Monument is to the east. Monterey Bay is fifty minutes to the northwest.
The grounds and gift shop are staffed by volunteers and a caretaker lives on site. Please stop off at the gift shop to acquire a self-guided tour, ask any questions or purchase unique religious and gift items.
Hours
10am to 4pm daily with the exception of major holidays (Easter, Thanksgiving, Christmas, and New Year's).
Mass
Mass is held on the first Sunday of every month at 10am.
Our Location
Soledad Mission News
It's Happening In Soledad
Read about the latest news and events coming out of the Soledad Mission.